Are you looking for a pergola builder in the Ballarat area?
Ballarat Pergolas and Decking are a locally owned and operated company in Ballarat. We have been building and servicing the Ballarat area for ten years now, and have come to fall in love with the city.
We source all our materials from our local suppliers, and we work with local tradies to get the job done.
Staying local ensures that we have top quality craftsmanship and materials, so all our pergolas and decking are a piece of art.
You should be allowed to enjoy the (sometimes) nice Ballarat weather.
As we know, Ballarat weather can be harsh. Rain, sun, sometimes snow, we get it all. For outdoor lovers, it can be frustrating at the best of times.
But, dammit, you want to be able to sit outside. What's the point of owning a house if you can't utilise all of it?
That's where a pergola comes in. While being a beautiful landscape feature; a pergola will allow you to enjoy the outdoors for longer by protecting you from the Ballarat weather, while also adding significant value to your home.
Ballarat Pergolas and Decking also do, you guessed it, decking! A great deck is a surefire way to increase the most sought after "street appeal" that many buyers are looking for these days; without you having to spend tens of thousands on renovations and remodelling.
Call Now
0418 110 679
Get a Quote
A pergola for any situation.
A pergola will allow you to enjoy the outside for longer; it'll protect you from all the hail, rain or shine that Ballarat has to offer.
If you fancy yourself to be an entertainer, a pergola adds a great extension to your entertaining space. Get people out of your house and outdoors; pergolas are perfect entertaining space for your evening barbecue and drinks.
To complement your pergola, a great deck can also add a great look and style to your house. One of the few things you can do to add value to your home without expensive renovations quickly is to add some beautiful decking. A great deck will add much of that sought after "street appeal", which can play a considerable part in prospective buyers minds.
So whether it's entertaining, relaxing or practical - Ballarat Pergolas and Decking can build the right type to suit your home.
A pergola or a deck sounds fantastic, so what do I do now?
If all of the above sounds right up your alley, either call us or enter your details into the form below and we'll be in touch straight-away. We'll discuss with you the square meterage you want your pergola or decking to be and any adjustments or features you would like. We'll then be able to give you a quote and get to work straight-away.
When you build through us, you will get top-notch Australian craftsmanship. We take pride in every single pergola or deck we make, and, just like you, we're perfectionists and aren't happy till your happy.
When you build with Ballarat Pergolas and Decking, you'll get:
Excellent craftsmanship – so you know your pergola will withstand the elements and test of time.
High-quality COLORBOND Steel roofing for your pergola - protect yourself from Ballarat's harsh rays, while looking good at the same time.
A wide range of deck material options; decking that will compliment the age and design of your home.
We specialise in:
Outdoor entertaining areas.
Timber pergolas.
Veranda's
Decking
And other outdoor structures.
Testimonials
We got Darren to build a pergola on the side deck of our house and we couldn't be happier. He had some great ideas for the size and positioning and the workmanship was absolutely first rate. The site was left neat and tidy, and he even did some other odd bits and pieces that needed doing. Great initiative and quality work at a fair price. Thoroughly recommended A++++.
---
Helen and Garry, Canadian, Ballarat.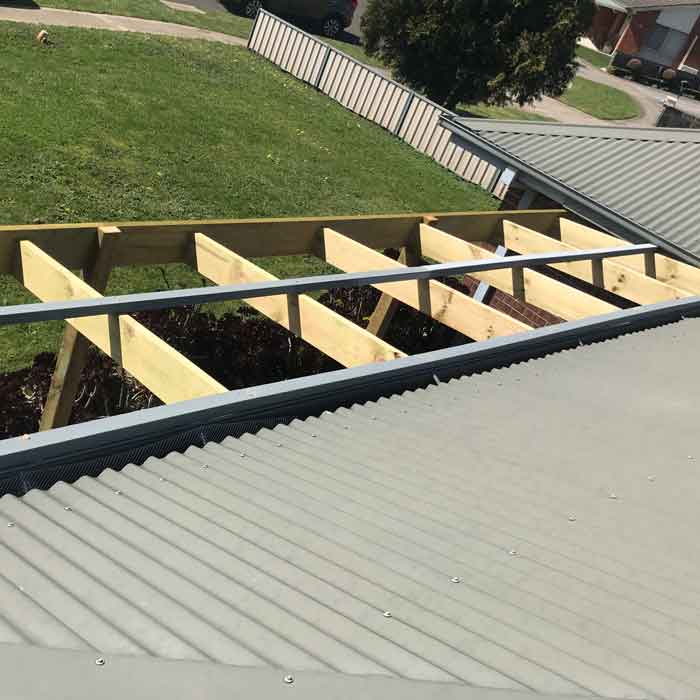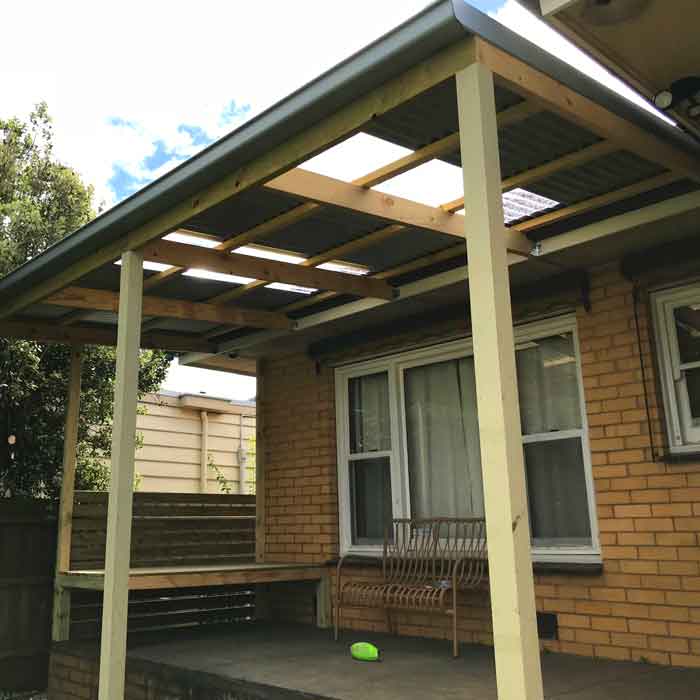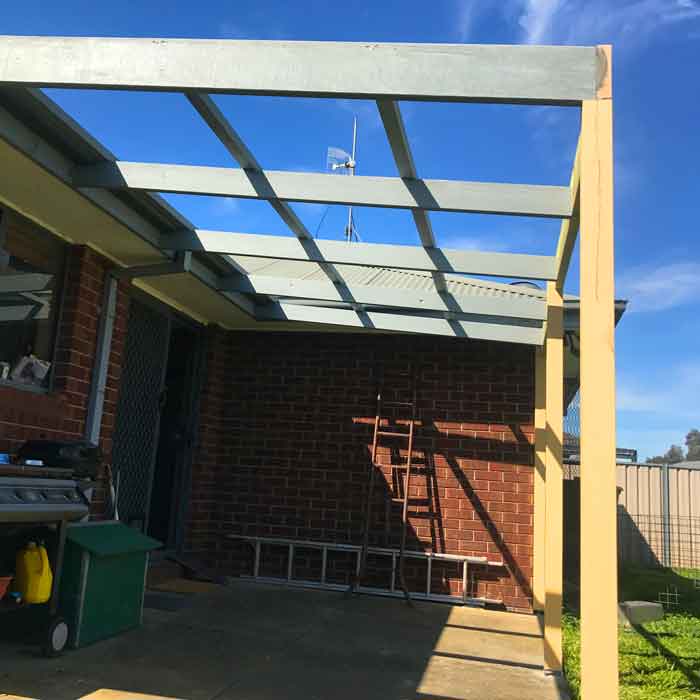 Also, have a look at some of the impressive decking.
---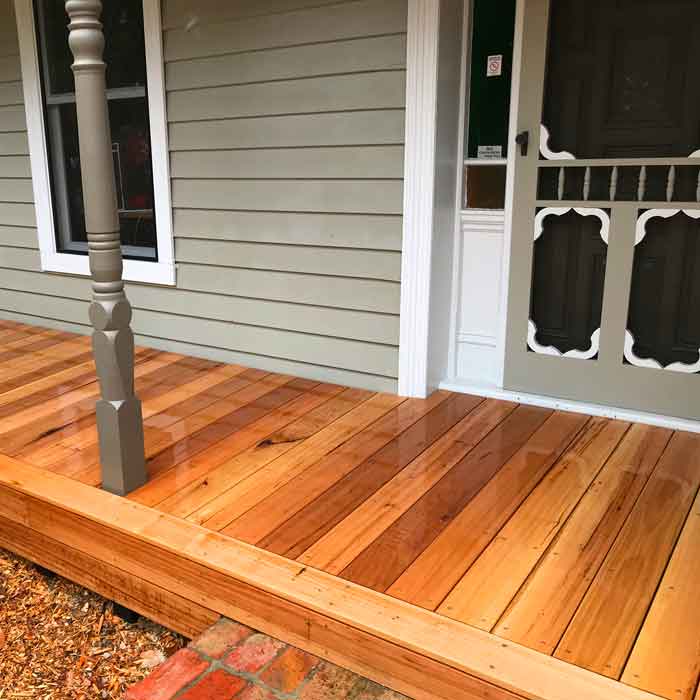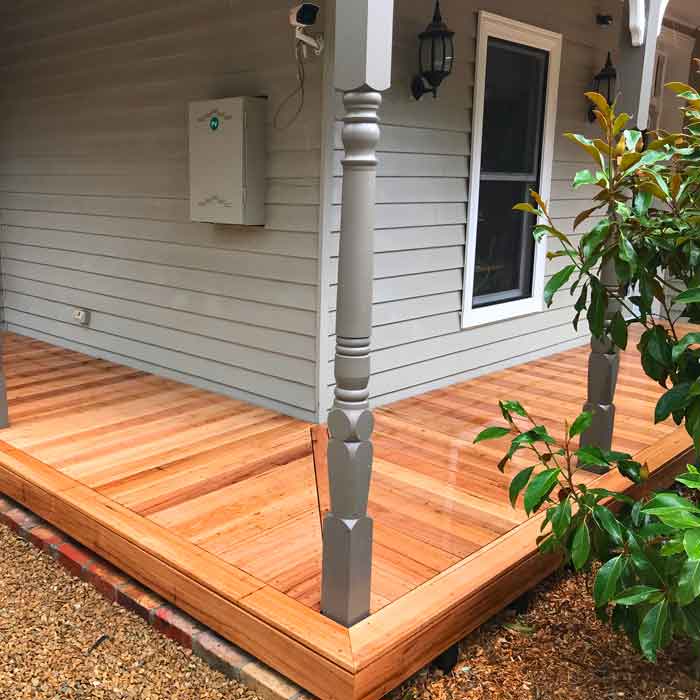 Still unsure? We guarantee you'll be happy with our work. We've never had a complaint from a customer in the past, and will always go above and beyond to accommodate your design and wishes.
If you've scrolled this far, you seem pretty interested. Why not contact us?
Call Now
0418 110 679
Get a Quote